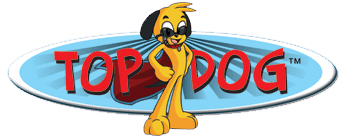 A quirky, fun series of levelled early reading books, featuring the coolest superhero canine around.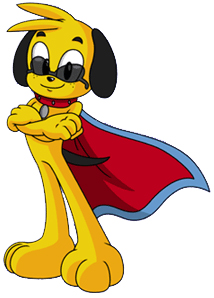 36 titles

16 pages

3 text types: Narrative, Recount, and Procedure

Guided reading notes included in each book.
A hit with beginning readers:
struggling young readers (especially boys) immediately engage with this cool superhero, and are keen to read more Top Dog books.
the funky Manga-style illustrations catch and hold kids' attention.
graphic novel elements like speech bubbles, thought bubbles and sound effects add to the 'cool' factor, and give kids the chance to make a lot of noise!

A hit with teachers:
the books have been sequentially levelled, following Reading Recovery guidelines.
a variety of text types are introduced at the upper levels.
the inclusion of phonemic sound effects means the books blend high frequency and phonemic words.
each book is supported by a page of guided reading notes.
the books have been trialled in classrooms and overseen by an experienced Early Years consultant.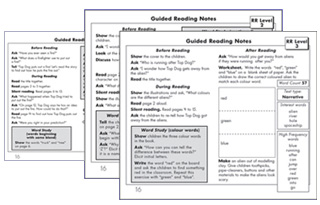 Reading Recovery
Levels

Title

1.

Top Dog and Flea
Top Dog and Mouse
Top Dog Rides

2.

Top Dog and His Motorbike
Top Dog Makes a Go-Cart
Top Dog Washes Zig

3.

Go, Top Dog, Go!
Top Dog and the Robot
Top Dog's Rainy Day

4.

Top Dog and the Car
Top Dog and His Planet
Top Dog Dresses Up

5.

Top Dog and the Machine
Top Dog and the Octoput
Top Dog Can Help!

6.

Top Dog and the Big Rock
Top Dog and the Lost Ball
Top Dog Stays in Bed

Reading Recovery
Levels

Title

7.

Top Dog and the Baby
Top Dog and the Big Fish
Top Dog at the Fun Park

8.

Top Dog and the Fire
Top Dog Finds a Frog
Top Dog Rides Hoppy

9.

Top Dog and the Clown
Top Dog Goes Shopping
Top Dog Went Up a Tower

10.

Top Dog at the Movies
Top Dog in Space
Top Dog Makes Fruit Fizz

11.

Top Dog and the Skate Ramp
Top Dog and the Treasure
Top Dog Grows Strawberries

12.

Top Dog Gets Mail
Top Dog is Lost
Top Dog Plants a Tree

Available in:
Australia: Pearson Education Australia
Canada: Scholastic Canada Ltd
Rights available: World ex ANZ, Canada